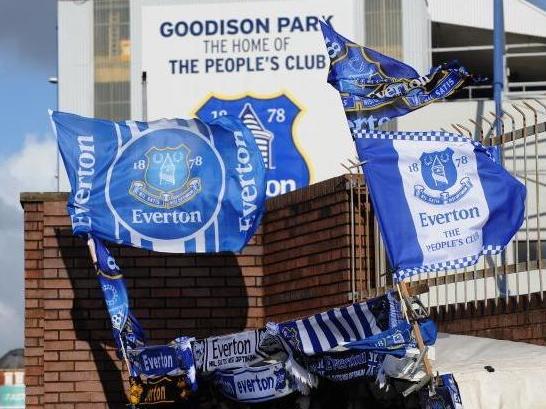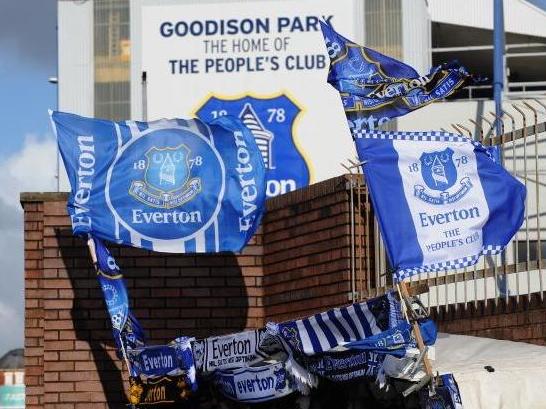 What is Everton's true status today? Have they become the homely good guys to Liverpool's global evil empire?
It feels as though the 'Grand Old Team' have become an almost inconsequential force in English football. In the run-up to the Premier League era they were established as one of the so-called 'Big Five.' Now they are a long way behind the elite. The Gwladys Street end resonates with pain and anger on a regular basis. The idea of Everton winning trophies is as anachronistic as Goodison Park.
Part of the problem stems from the club's relationship with Liverpool. An obsession that warps Evertonian minds. They go to Anfield for the 234th Merseyside derby in a state of turmoil. Marco Silva is living on borrowed time, the expensively assembled squad is mismatched and has no discernible pattern of play, and the lack of clarity in the boardroom is reflected on the shortlist of possible replacements for the manager. Just about the only thing bringing everyone together is the mutual loathing of what Liverpool represent.
It is difficult to live in the shadow of successful neighbours. Inter Milan, Tottenham Hotspur and even Manchester City and Atletico Madrid can testify to that. But the first step towards regaining some sort of parity is accepting where you are and planning accordingly. That involves blocking local rivals out of the thought process.
Everton are not doing that. In recent weeks, as Silva's time in charge has become increasingly untenable, their misapprehension has been apparent in some of the names on the club's wish list. They expressed an interest in Jose Mourinho. There was as much chance of the Premier League trophy residing at Goodison as the Portuguese setting up office on the premises.
There has been talk of making a play for Mauricio Pochettino. The Argentinian has a pretty high opinion of himself and is open to offers from only a handful of teams. Everton are not one of them. He paid his Premier League dues at Southampton and would hardly be likely to make a step downwards to manage a side who are just one place above his former club in the table.
Yet Goodison is an attractive place for the right sort of manager – someone at the same point in their career as Pochettino was when he moved to St Mary's in 2013. Everton have a great tradition and splendid fanbase. Farhad Moshiri wiped out the debt when he became owner and the Monaco-based businessman has allowed a lavish budget for players. With the right infrastructure in place there is real opportunity in this part of Merseyside.
Leicester City – who were lucky to beat Everton 2-1 at the weekend – continue to show that it is possible to aspire to the Champions League places. Had Brendan Rodgers been approached at the right moment when the Northern Irishman was at Celtic, he could well have moved to Goodison. Rodgers' Liverpool connections meant that was never going to happen.
There were a couple of occasions where an approach to Rafa Benitez might have been successful. Benitez, whose family home is on the Wirral, is the one of the few managers with a top-class record who would be open to a move to Everton. The red stain on his resume rules him out, though.
Some of the other names bandied about as potential successors to Silva show a disconnect in thinking. David Moyes would be a retrograde step and surely even Bill Kenwright would struggle to justify the return of the Scot. There is a lot of affection for the Everton chairman on Merseyside but his input on decision-making during the Moshiri era does not appear to have been positive. Kenwright's policies have long been questionable. He often turned to his good friend Sir Philip Green for advice during his 17 years at the helm of the club. Green was disgraced after British Home Stores collapsed and a House of Commons Select Committee labelled the tycoon's behaviour as "the unacceptable face of capitalism." To move forward, the club needs a boardroom restructure. There seems little coherent policy in place.
Mark Hughes has been linked with the job, suggesting the lurking presence of a superagent or two hovering around the corpse of Silva's management. There is a logic to Eddie Howe's inclusion on the list, even if it is uninspiring. Is there a clear vision at all?
It looks like Everton are about to enter a fourth decade of underachievement with the same lack of direction that has spanned the past 30 years. In that time the hatred of Liverpool has grown hugely. The rotating cast of chancers and underachievers who helped get Goodison to this point have been happy to have the rage defected towards Anfield and feed the supporters clichés rather than provide trophies. At some point phrases like 'The People's Club,' and 'Born Not Manufactured' and 'One Evertonian is worth 20 Liverpudlians' ring hollow.
Everton supporters deserve better. The club will be on the right path when they stop living in Liverpool's shadow and focus on their own shortcomings. The source of almost all their problems lies inside Goodison, not across the park at Anfield.
Whatever the result of the derby – and next month's FA Cup third round tie against Jurgen Klopp's side – the best thing Everton can do is rediscover an identity that isn't inexorably linked to Liverpool. Otherwise, there isn't much point at all.