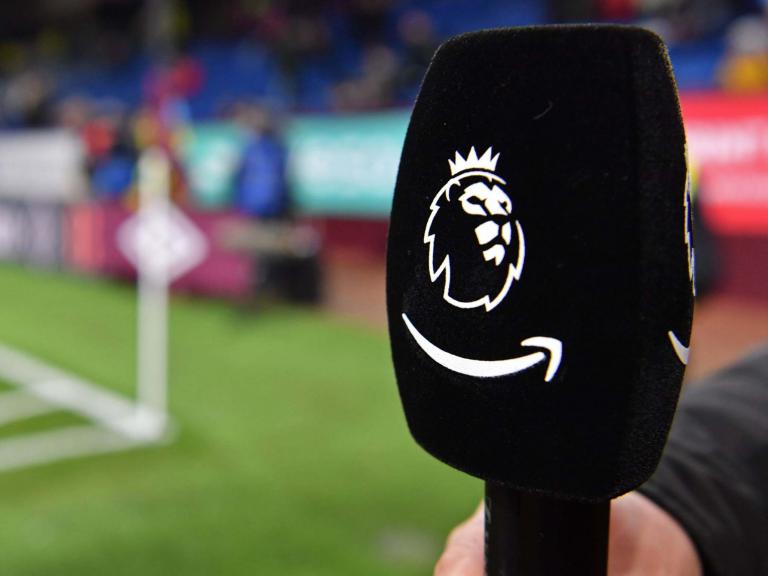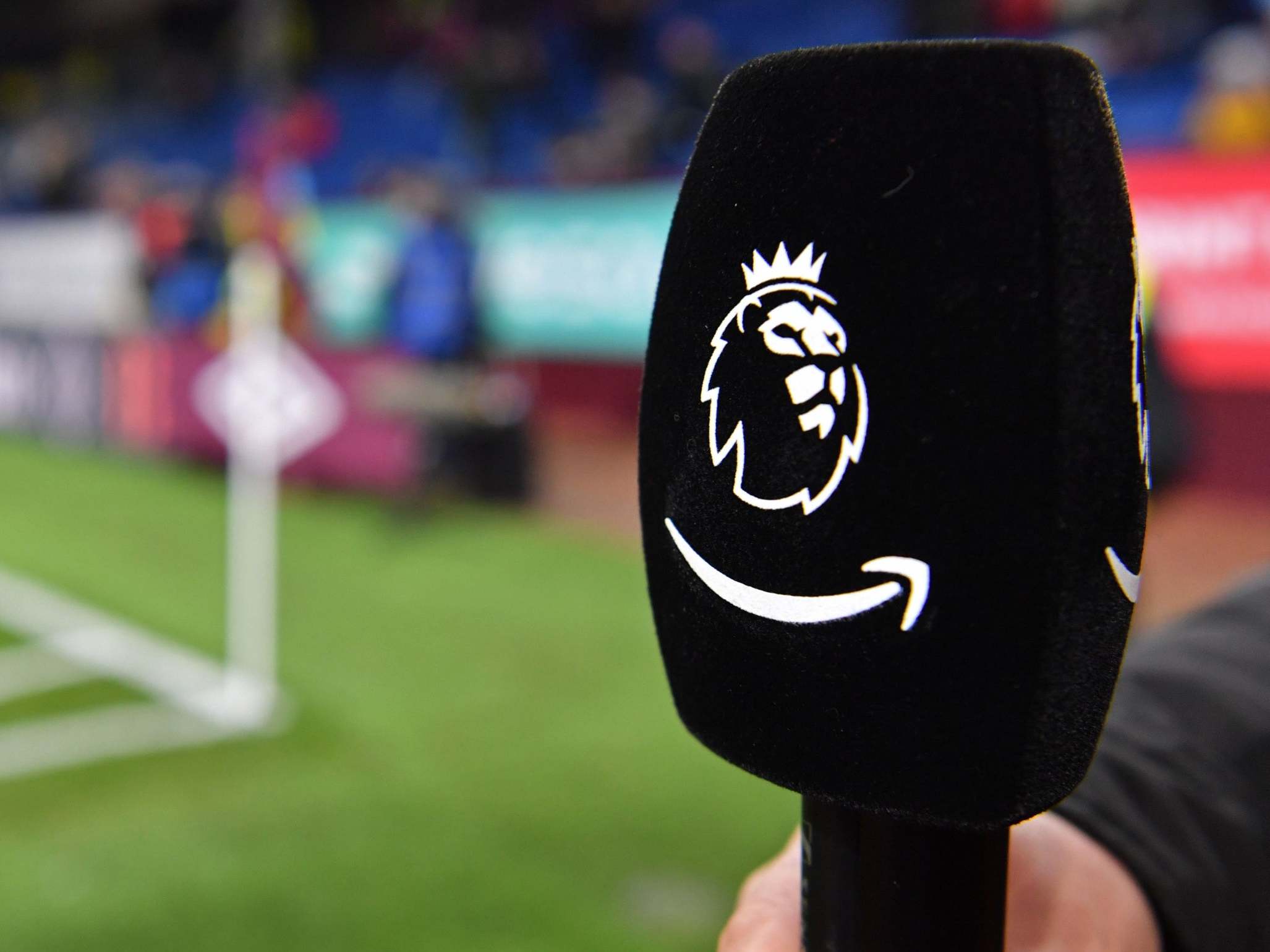 "Legal streams". Even typing that felt funny.
Anyone who grows up in England is handed down some cold hard lies that keep you honest: making a face is perilous in changing winds, orange juice after brushing your teeth is a sin, the ice cream van only plays music when it's sold out and watching football streams on the Internet will be the death of the game.
Slowly but surely we've been able to debunk those first three. On Tuesday, we had the fourth.
Amazon's opening night of Premier League coverage broke new ground for both the provider and the product. Prime as a streaming service has dabbled in sport with their tennis coverage, but here was the biggy. And for a league that had never stepped out of conventional broadcasting means, here was a walk on the forbidden side.
Football has long been on the agenda for Amazon and, since winning the right to show 20 matches for the next three years, they have been preparing for this moment with equal amounts of optimism and trepidation.
Behind-the-scenes documentaries like All or Nothing and Takes Us Home – the stories of Manchester City and Leeds United during the 2018/19 season respectively – along with the weekly football talk show "Back of the Net" ensured the leap into the sport was not quite so jarring. As ever, going in two-footed carries its risks and this was no exception. On balance, they just about pulled it off.
Much of the build-up focussed on how Prime's 20 matches across this and the Boxing Day round (December 26 and 27) were "free-to-air", which is a bit like saying Prime gets you "free" delivery. A subscription costs £7.99 a month, or £79 for the whole year, but there is a 30-day trial available which does come with an auto-renew setting that you can switch off. Chances are you've already been paying for it without realising anyway.
Yeah, Amazon are sneaky like that, and the presence of established on-screen talent allowed them to further slip seamlessly into scheduled programming.
All in, 73 commentators, presenters and experts had been drafted which does seem excessive. But when you consider how many platforms for punditry there are, it'll be a surprise if any are unfamiliar faces to those who consume vast quantities of football, and even those who dabble.
Gabby Logan, multi-channel stalwart and host of Back of the Net, was running things at Burnley v Manchester City with Eilidh Barbour marshalling the early kick-off of Crystal Palace v Bournemouth. Thierry Henry, Nigel de Jong and Roberto Martinez had the warmth of a studio at Turf Moor while Michael Owen, Lee Dixon and Eniola Aluko braved the cold at Selhurst Park. All seasoned behind the microphone and with little to worry about beyond accidentally plugging Stranger Things. From their perspective, nothing had really changed apart from the signature on their cheques.
Even the graphics and background music, which did feel a bit Pro Evolution soccer, were the right sort of bland so as to not cause alarm. They even revived the option of just listening to the crowd noise rather than the commentary. But the biggest cracks appeared when the actual football began.
Amazon were worried about whether their network was robust enough to cater for the sudden rush of subscribers logging on, with 15 million or so in the UK plus however many more have signed up in the last week. Given the problems exposed by the simulcast of just two matches, Wednesday's six could be a bloodbath.
There were the usual streaming issues: buffering at inopportune times, pictures and commentary out of sync and sometimes not appearing at all and requiring a reboot of either the match you were watching or the whole app. Many of the issues encountered would be down to the strength of your Internet connection, but it's not like the days of old where a sibling picking up the phone elsewhere in the house would knock you off your AOL messenger game. This is very much on Amazon.
On reflection, the biggest problem was the delay. At times the feed was over a minute behind the live action which was wildly irritating for second-screeners. Goals went in on Twitter before they went in on-screen and, combined with live goal alerts, watching the second-half at Turf Moor where four goals were scored felt like being in a cinema with a friend who's already seen this film nudging you just before the good bits and ruining the suspense. Hacking down that lag is an absolute must.
Other issues experienced by users included having to familiarise themselves with new bits of kit such as the Amazon Fire Stick – the plug-in device that gives you access to Prime if you do not own a Smart TV which, ironically, used to be a handy way of streaming on the sly. But you didn't read that here.
If you've grown up watching streams, this all felt long overdue. Heck, if you've grown up overseas and had access to each and every match, you probably wondered what the Premier League were playing at taking this long to broadcast even just one full round in totality.
That, perhaps, could be the immediate effect of Prime's first foray. Amazon know how to make a splash in the marketplace to the detriment of their rivals, and while Sky and BT Sport remain the big players in this moneyed ménage à trois, the Seattle-based behemoths are changing the way football is broadcast in this country and have the reserves to raise the stakes. Perhaps it is no coincidence BT are following suit by showing all 20 matches across January 1 and 2.
Beyond whether Amazon come back with a bigger wedge of cash when the rights are back up on the table in 2022, the Premier League would do well to try and take the hint and set-up a subscriber service themselves.
In America, for example, Game Pass is an NFL package where subscribers can watch any game they want except for whatever has been chosen for exclusive broadcast that week. Believe it or not, not everyone wants to watch the Merseyside Derby, and it will be interesting to see Prime's breakdown of viewing figures at the end of the week.
This does, however, feel like a further obstacle to the match-going fan. Staggering the kick-offs by 45-minutes makes sense for those at home who get to binge on 150 minutes of action.
But for those in the stands, the difference between kicking off at 7:30pm and 8:15pm is missing the last train, needing to find alternative routes home or even forking out for accommodation. Premier League chiefs must ensure better fixture regulation so that this third voice does not deepen the plight of those who want to follow their team over land and sea.
Only after the final whistle goes at the Emirates on Thursday will we be able to fully assess Amazon's Premier League debut. Perhaps fittingly, the first night of legal streaming in England left us with some juxtaposed feelings.
This bold new world suddenly thrust upon us feels just like the old one. And yet – what took it so long?