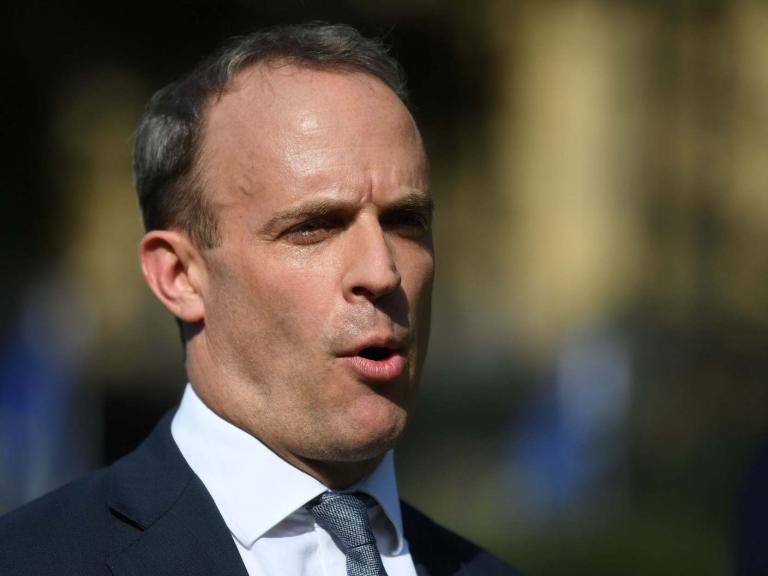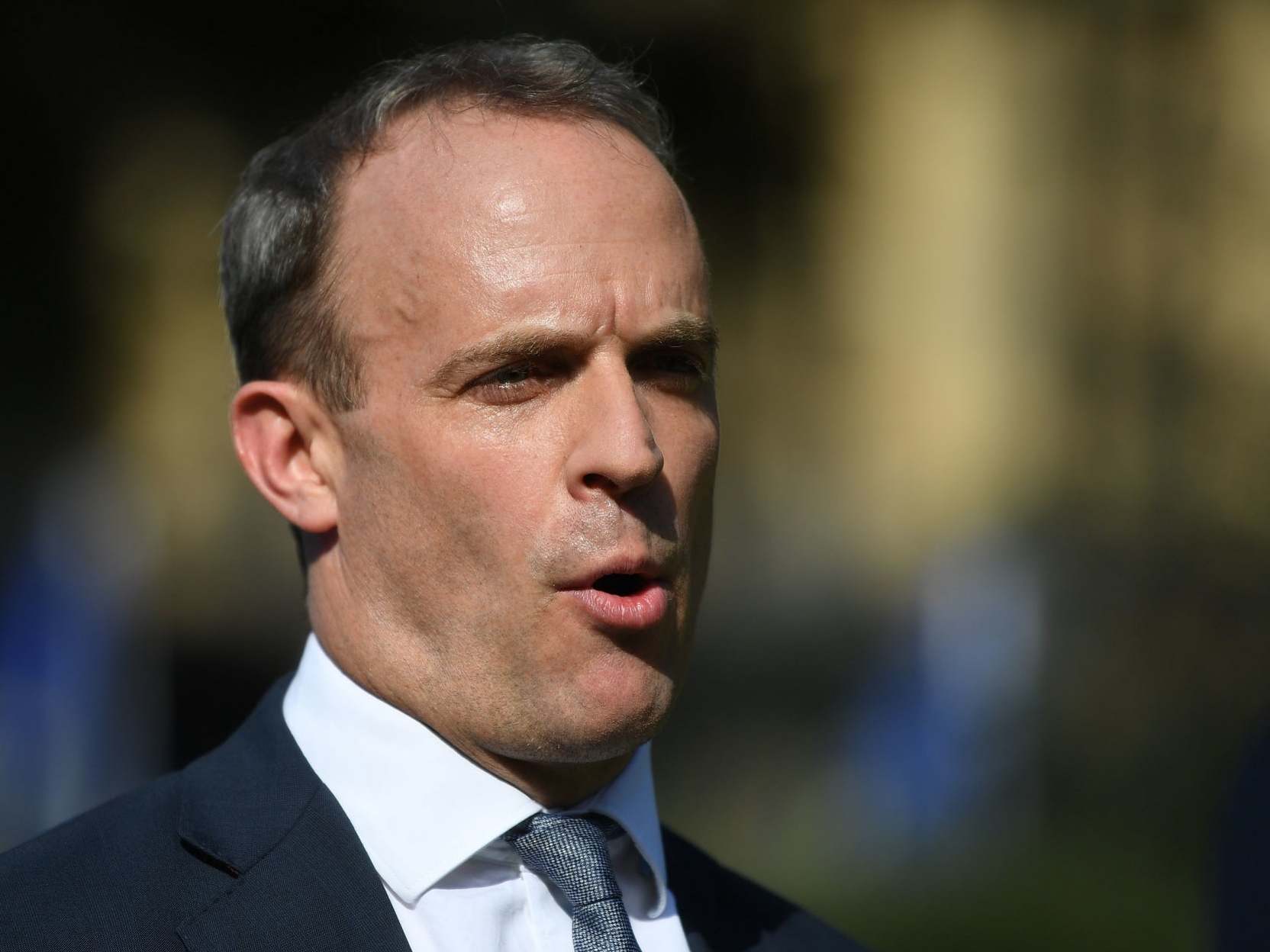 Foreign secretary Dominic Raab has been confronted by constituents angered by his Brexit plans as he campaigns to hold off a significant Liberal Democrat challenge to his Surrey seat.
Mr Raab, who has represented Esher and Walton since 2010, attempted to sway voters at a hustings in St Andrew's Church in Cobham by presenting his party as the only one who could deliver Brexit. However, he was quickly confronted by a wall of sound opposing his commitment to withdraw the UK from the European Union.
As he spoke about the best way to "get Brexit done", video footage from the event captured a number of people yelling "no, we don't want it done, we don't want Brexit done Mr Raab".
Waiting for a lull among the audience he added that leaving the EU was something "the moderates in this audience and this constituency, Leave or Remain, overwhelmingly tell me that they do [want]". But he was shouted down again, this time to cries of: "No, we're here. No we don't".
The crowd was made up by both supporters of the minister and backers of a surging Liberal Democrat party who hope to oust rival to one of the most senior Conservatives.
While Mr Raab's seat has been held by the Conservative Party since 1997, the Liberal Democrats have identified the seat as a key target as the party looks to steal votes and seats from the Tories despite trailing at a distant third place nationally.
A Survation poll for the area from the start of November put the Liberal Democrats on 36 per cent behind the foreign secretary and de-facto deputy prime minister, who commanded the support of 45 per cent of respondents.
Referring to the shock dismissal by voters of Micheal Portillo in 1997, party leader Jo Swinson told The Independent that remain-voting Esher and Walton – one of her first campaign stops – could be a source of election night drama.
"We are getting a very warm response," she said, "We have a fabulous candidate there in Monica Harding and people in that constituency are very angry with Dominic Raab.
"I think there could be some potentially very interesting upsets on polling day. We could be in a situation where people are asking each other 'Did you stay up for Raab?'"
Social media is an increasingly important battle ground in elections – and home to many questionable claims pumped out by all sides. If social media sites won't investigate the truth of divisive advertising, we will. Please send any political Facebook advertising you receive to [email protected], and we will catalogue and investigate it. Read more here.