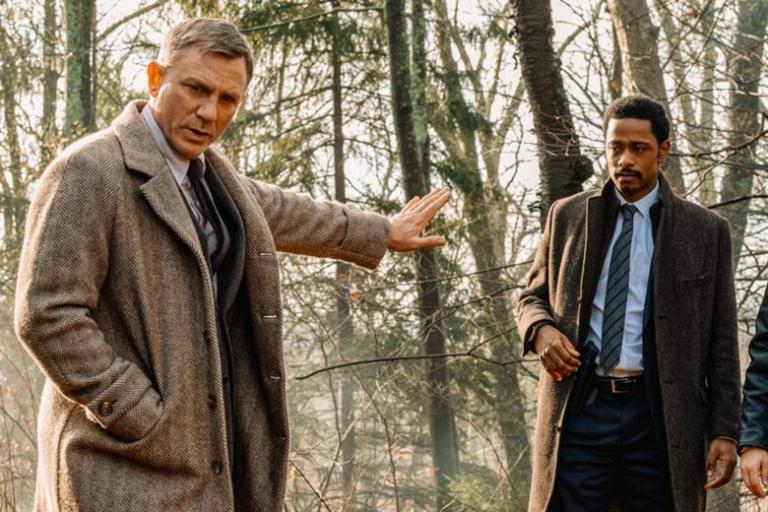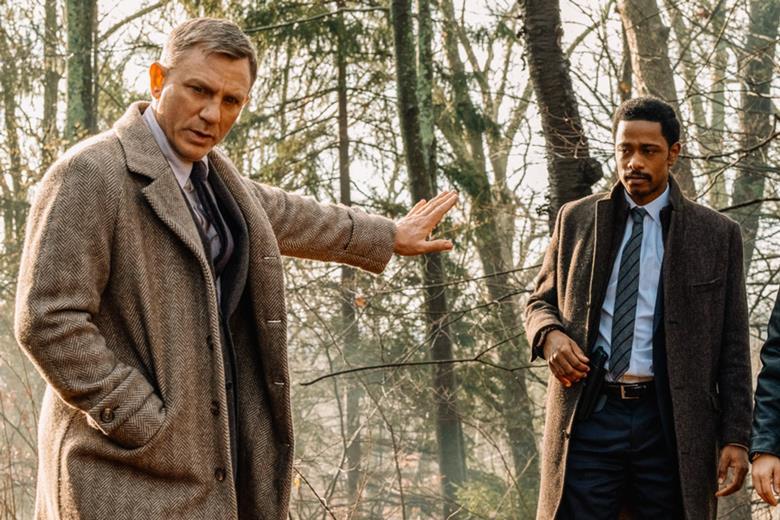 Dir: Rian Johnson. Starring: Daniel Craig, Chris Evans, Ana de Armas, Jamie Lee Curtis, Michael Shannon, Toni Collette, Lakeith Stanfield. 15 cert, 130 mins
Agatha Christie wrote 66 detective novels over the course of her life. She thought of all manner of ways to kill someone. Darts dipped in snake venom. A grinding stone dropped from a great height. Even a shaving brush contaminated with anthrax. After all that, how could we ever be surprised again? Perhaps that's why the murder mystery genre has become so antiquated: we adapt the same novels over and over again for the pleasure of revisiting their worlds, not for the thrill of something new. Enter Rian Johnson, who in 2018 gave the Star Wars franchise a jolt with his bold and introspective entry, The Last Jedi. Johnson's gift as a director is that he not only has a great love of film, but that he has the ability to take a step back every once in a while see the bigger picture.
With Knives Out, he's fetched the murder mystery out of the attic and shaken off the dust. It's an ingeniously constructed film, which is thoroughly modern in its language and filled with so many twists it will make your head spin. Instead of Poirot, we have Daniel Craig's Benoit Blanc, with a Foghorn Leghorn accent and his own unique mix of wisdom, perception and witlessness. He's exactly what we want from our cinematic detectives: he sees what we don't, but has enough flaws to make him loveable. And what an ideal role for Craig it is – a reminder before his last outing as Bond that he's capable of much more than looking suave in a suit.
Casting an ensemble film is a little like perfecting a cocktail blend, balancing flavours until they sing together in harmony. Knives Out hits the mark here: the actors all feel well suited to their roles and they bounce off each other with ease. We're presented with the family of wealthy crime novelist Harlan Thrombey (Christopher Plummer), who's found dead after his 85th birthday party. The suspects are his own family, played by a starry line-up of names, from Jamie Lee Curtis to Chris Evans, newly freed from the Marvel Cinematic Universe. Johnson's characters are stereotypes when there's the opportunity for a good laugh, but deeper and more complicated when he gets into the meat of the story. There are no unnecessary diversions in his story, nor does he try to distract the audience with flashy trick shots. His camera is a purely narrative tool. When the film briefly switches to a handheld shot, it's so that we can experience the same claustrophobia and disorientation that the character feels.
It's refreshing to see a murder mystery actually set in the present day, considering the history of the genre. When the family argues about politics, you'll hear the portentous phrase "America is for Americans". For all its amusements, Johnson has seen the opportunity to use the framework of a rich, white family under suspicion as a way to examine what happens when privilege comes under threat. There's just a touch of Jordan Peele's era-defining horror Get Out here, as the family's various hypocrisies are exposed one by one. But there's an underlying sweetness here, too. Johnson is clear-headed about the world we live in, but he's not a cynic by any means. To say more might ruin the game, but what's important is this: Knives Out is proof that biting satire doesn't have to come at the expense of genuine humanity.