Boats have always been around me," says conservationist, campaigner and TV presenter Chris Packham, who leads a hugely busy life filming and writing about the natural world. "My father was a marine engineer, but port employment or work within the merchant navy didn't appeal to me."
Packham still lives in the same area where he grew up, but that doesn't mean he knows everything there is to know about his ancestors. "Blood isn't necessarily thicker than water," he says. "But I have a strong bond with my father and my sister [fashion designer Jenny Packham]."
Born in Southampton, where his parents met and married, Packham's main interest in finding out more about his family tree was to discover what had shaped his background.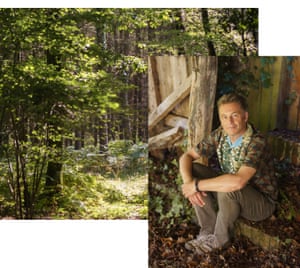 "I understand the contribution my parents made but, further back, I want to know how their lives were shaped and influenced by others.
"I am a realist and pragmatist," he says. "Context is everything and not all is happy-jolly."
This is evident in the life of his mother, Rita, who died in 2011; Packham knew very little about her side of the family, but Ancestry was on hand to provide further details about his background. Anyone who wants to discover new and interesting information about their families can type in their own name and details; Ancestry will offer you hints about where to search next.
"I knew she had been in Southampton during the war and that the family's Anderson [air raid] shelter had taken a direct hit," he says. His mother, aged six, had been in the shelter at the time, and Packham remembers she often spoke about the event.
Documents kept by the family showed that Rita's 13-year-old brother had been injured in that air raid and had spent six weeks in hospital. The raid took place on 1 December 1940 – the final night of the Southampton blitz. There was more information about the raid on Ancestry. Packham had not known that his maternal grandmother, Gertie Kinnard, not only had to suffer the worry of her son being in hospital, but that her 71-year-old father, Alfred, had been wounded in the attack too. He died of his wounds a month later.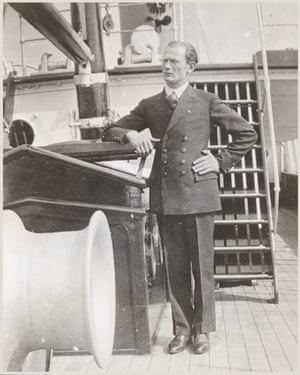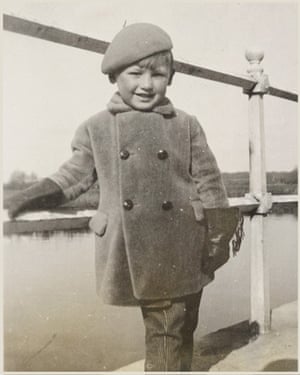 Above: Packham's grandfather, Harold (left), and father, Colin. Below: a Packham family portrait
"That's a degree of trauma that would be difficult to imagine," Packham says.
Although Packham remembers his mother's mother, he didn't know anything about Gertie's ancestors. It turns out that the men on the Kinnard side of the family were also connected to both seafaring and Southampton. His three-times great-grandfather, David Kinnard (1804-1883), lived in Sussex but his son, also called David (1833-1894), went to work in the Southampton docks during the 1860s.
Records showed that the younger David's sons followed him into the maritime industries. These men – Frederick, Harry, Frank, Thomas and Alfred – started their working lives in jobs related to seafaring. Frank became an apprentice sail maker, while the other three ran errands around the docks. They later joined the merchant navy or worked in ship repair.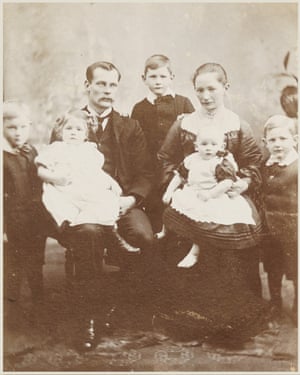 One image uploaded to Ancestry tells another sad tale: a photograph of a gravestone in Southampton. David Kinnard and his wife, Emma, were buried there, as was Alfred in 1941. But the first person whose details were inscribed was David and Emma's son, Packham's great-great-uncle, Harry. Harry died in 1889, aged 19, on his "first voyage at sea".
Another sea tragedy that was already well known to the family concerns his paternal grandfather, Harold Packham. He joined his first ship, the SS Moliere, at the age of 17, in 1921, in the role of "wireless watcher", or operator. The boat took three months to travel from Barry, in Wales, to California via the Panama canal and back again, carrying cargoes of fruit and salmon. Later, Harold moved to Southampton and worked crewing yachts, at one point going to the remote Cocos Islands with the racing driver and treasure-hunter Malcolm Campbell.
In 1933, when Packham's father, Colin, was a baby, Harold died. He had been on a steamer that foundered off the coast of Aldeburgh, Suffok, leading to the death of all on board. The ship was carrying coal from Blyth, near Newcastle, to Kent. While evidence from inspectors and past crew members indicated the ship had been unfit to sail – there was a Board of Trade inquiry, and the matter was even raised in parliament – the sinking was ruled as "death by misadventure".
In spite of his family background, Packham considers how he "bucked the trend" of the employment taken by many of his relatives.
"That's probably because, being born in 1961, I had an education available to me that none of them would have had.
"People of our generation have seen technological and scientific breakthroughs, but we are now conscious of what they have cost us. Ours will be a very interesting generation to look back on," he says.
Uncover your story. Discover your backstory by charting your family tree. Start a 14-day free trial at ancestry.co.uk